Aplenty Icon's Latest Collection for Elevated Texas Fashion
Texas, USA – Aplenty Icon, a Texas-based fashion brand, has a reputable online store called AplentyIcon.shop. The store provides a range of high-quality adult apparel with a Texas theme. The selection features superior fabrics and striking graphics, making it suitable for any occasion. The brand is committed to offering customers stylish, long-lasting products at affordable prices. The launch of the online store provides a convenient and accessible way for customers to shop for Aplenty Icon's products from anywhere.
Texas is a state with a rich cultural and historical heritage, and Aplenty Icon has captured that essence in its apparel. From tees and tops to hoodies and hats, the online store carries a variety of items ideal for showing off Texas pride. Whether attending a formal event or hanging out with friends, Aplenty Icon has something for everyone.
"We're excited to provide AplentyIcon.shop and provide Texans and fans of the Lone Star State high-quality apparel that reflects their pride," said a spokesperson for Aplenty Icon. "We've worked hard to ensure our products are made with the best materials, so our customers can enjoy them for years to come. We're confident our selection will meet their style and spirit."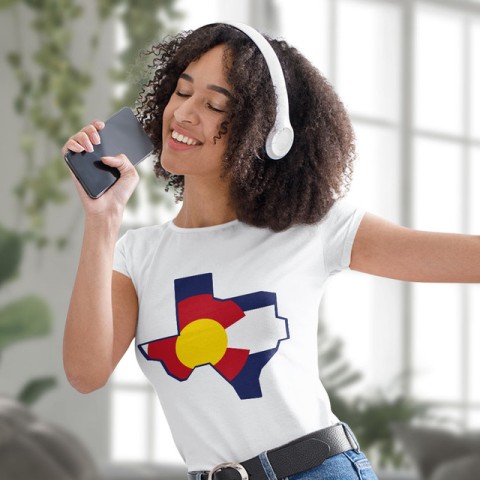 The online store's selection of apparel includes striking graphics and logos inspired by Texas cultures, such as the iconic Lone Star, the outline of Texas, and other Texas-themed graphics. The tees and tops come in various colors and styles, from classic to modern. Additionally, the store carries hoodies, sweatshirts, socks, bucket hats, and more. All of the items are designed to be comfortable and stylish.
Icon's online store is easy to navigate, and its customer service is second to none. The store is committed to providing customers with the best shopping experience possible and constantly adding new products to its inventory.
"Our customers are our top priority," said the spokesperson for Aplenty Icon. "We want them to feel confident in their purchase and know that they're getting a quality product. That's why we're committed to providing exceptional customer service and providing products that meet their needs."
In addition to providing stylish apparel for Texans, Aplenty Icon's products make great gifts for anyone with a connection to the Lone Star State. Their selection is sure to please when it comes to quality and style, and they provide a variety of items that are perfect for any occasion.
For more information about Aplenty Icon or their selection of Texas-themed apparel, visit the website.
About AplentyIcon.shop:
AplentyIcon.shop is an online store that provides quality products at affordable prices. We take pride in our customer service, ensuring each customer receives the best shopping experience. We constantly add new products to our store, so check back often and see what's new.
Media Contact
Company Name: AplentyIcon.shop
Email: Send Email
Country: United States
Website: aplentyicon.shop/