WhaleMaker Fund Announced That It Is Going Multichain On BSC (BnB/WMF) Pair Is Launching On June 20th.
After showing exceptional growth since the initial presale round on the BRISE chain, the BNB/WMF pair is now going to launch on the BSC chain on June 20th, 2022.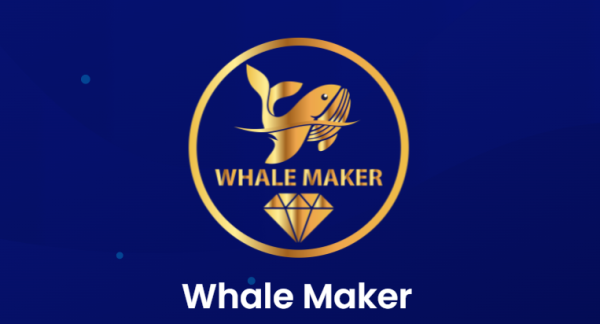 On May 21st, SphynxLabs saw the presale of the first and only crypto fund on Brise Chain, WhaleMaker ($WMF), which offers capital protection based on its years of experience and portfolio management capabilities. WhaleMaker Fund, a platform for investors and cryptocurrency traders wishing to use the most modern trading tools and technology, as well as the community's collective expertise, has seen an amazing surge in its presale prices in just two weeks. The BSC pair is now launching on Monday, June 20th, 2022, using the same supply and without new coins in the market.
$WMF equips ordinary ex-FIAT and crypto investors with the knowledge and clarity they need to protect their hard-earned cash. Unlike traditional investment management firms, WhaleMaker uses a peer-to-peer business model that allows users to browse hundreds of trading techniques supplied by cryptocurrency specialists quickly. Their 1st round of Fund Launch pool also saw them disbursing a minimum of 15% ROI (120% APR) for early adopters joining before May 30th. AMA with Raven's Territory has already performed with great success on June 13th. A voice transcript of the same can also be found on their TG channel.
One of the company's spokespeople was quoted as saying, "We are currently targeting a 13.5 Bill Brise per week profit over a six-week run, with the extra 81,5 Bil BRISE profit planned to be distributed to the fund pool. The cumulative result from week 2/6 is already 6,7 Bil BRISE (total 33,7 Bil BRISE) above the KPI initially set, as 75% of our profit comes from arbitrage while the rest, 25% has been made through investing in presale projects.
Our bridge is technically ready as we are ready to multi-chain (over to BSC) with the same supply (500M total). We have already initiated a roadmap revision which is planned to be deployed on-site and to all investors by week 27-28, in early to mid July. We will be targeting all marketing channels in all channels, media, Reddit, Google, for targeted audience expansion ongoing as of this week due to BSC alignment time."
The BSC pair is set to be launched on Monday, June 20th, as dev and marketing team have been working hard to avoid issues during the launch. Week 25 will see a new fiat investors' meetings, which will feature a new kind of presentation based on a multi-chain (BRC+ BSC) approach that has been finalized and is ready to use and is said to be easier to explain to non-crypto-related investors. A BSC investors' private meeting is also planned to be scheduled for week 27.
The estimated time of the live price on CoinMarketCap is said to be between 20th to 25th June. There will also be staking rewards which will have a 15 days lock and double the amount on the expiry of this period. As per reports, WhaleCoinTalk AMA is also set to be scheduled after the BSC pair goes live.
Anyone interested in making their first venture into cryptocurrency can apply for their 2nd round of investment, which will open in early July. During the second round, $WMF holders can use their coins to upgrade their slots and choose from various locking options. Round 3 will begin in mid-August, and an NFT fund will be launched at the same time. This NFT fund will provide users with a guaranteed slot, which is now seen as a pioneering development.
To learn more, visit: https://WhaleMaker.fund
Join their Telegram channel at: https://t.me/whitewhalecryptoinfo
For updates, follow them on Twitter @WhaleMakerFund
Media Contact
Company Name: WhaleMaker Fund
Contact Person: Media Relations
Email: Send Email
City: Athens
Country: Greece
Website: WhaleMaker.fund