LoudKult Rises as a Tastemaker of Dance and Electronic Music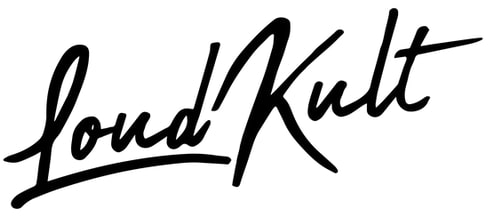 Stockholm, Sweden – June 14, 2022 – In 2018, two music artists, Lucas Estrada and Alexander Almqvist (Alex Alexander), created the LoudKult label. LoudKult is a Swedish record company that aims to change things for musicians that are sick of traditional labels in the current era. As music producers, Almqvist and Estrada strived to create a system for their label that focuses on clarity and honesty while also providing a platform for maximum artist growth.
LoudKult In 2022
By 2022, LoudKult has proven itself as a true tastemaker, with more than 6 million followers on their playlists. The "music-friendly" label wields vast influence in the realm of new artists, assisting millions of people in reaching new music in EDM, Piano, lo-fi, and a variety of other genres. LoudKult uses different playlists to promote their artists music.
They also own and maintain a wildly popular TikTok playlist, which they update on a daily basis. The playlist is matching the top trending songs of every week from TikTok. Their Spotify playlist now contains over 200 tracks and 1.9 million followers.
LoudKult Has Reason for Legacy
"By Artists For Artists" means they'll do everything they can. They can devote the time and attention that a project requires. Their goal is to take the artists to the next level by providing a place to grow, connect, and collaborate with like-minded individuals.
* Everyone is a music fan at LoudKult, and all of them have their own music projects.
* We know how much time and effort a singer puts into a song. LoudKult has one of the largest Spotify playlist networks in the world, and it is constantly expanding.
* They are a label that supports artists. That is why they strive to be as open as possible with artists.
LoudKult, Experiences by artists
"For the team and me, LoudKult was a game-changer," said Michel Fannoun, CEO of RHR Music Group, which licenses music to LoudKult. "From the start, Lucas led us to many great artists and producers. The rise of Blinded Hearts, a German dance music producer, is one of the label's success stories. One of the first users to sign with LoudKult, grew from 100,000 monthly Spotify listeners to over 1 million in a short period.
For more information, please visit https://loudkult.com
Email: [email protected]
Media Contact
Company Name: LoudKult
Contact Person: Media Relations
Email: Send Email
Address:Frejgatan 14
City: Stockholm
Country: Sweden
Website: www.loudkult.com