Herpes Zoster Market Share, Size, Insights, Trends, and Forecast 2032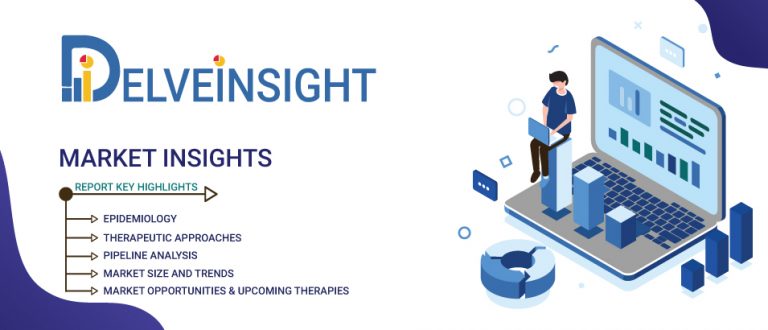 A detailed review of the historical and forecasted Herpes Zoster market is included in the report, covering drug outreach in the 7MM countries. The report provides an edge while developing business strategies, by understanding trends shaping and driving the global Herpes Zoster market.
Herpes Zoster: An Overview
Herpes zoster (HZ), also called Shingles, is a neurocutaneous disease that is generally caused by the reactivation of varicella-zoster virus (VZV) from a latent infection of the dorsal sensory or cranial nerve ganglia following primary infection with VZV before in life. VZV is a double-stranded DNA herpes virus with a genome that contains at least 70 gene products that can affect the cellular immunity of the body.
Download a sample copy of the report @ https://www.delveinsight.com/sample-request/herpes-zoster-market
Some of the key highlights of the Herpes Zoster Market Report
An estimated one million cases of herpes zoster occur annually in the United States. The incidence for herpes zoster is approximately 4 cases per 1,000 U.S. population annually. The incidence among people 60 years and older is about 1 case per 100 U.S. population annually.
Females are more affected with Herpes Zoster in comparison to males.
According to WHO, Studies in the US, Canada, Israel, Taiwan and Japan report age adjusted HZ incidence in the total population ranging from 3.4 –5 per 1000 person years and 8 – 11 per 1000 person years over the age of 651. The Israeli study also reported comparative incidence density rate for HZ of 3.46 per 1000 person-years in the total population and 12.8 per 1000 person-years in immune-compromised patients. (2014)
Herpes Zoster Epidemiology Segmentation in the 7MM
Total Incident Cases
Age-specific Incident Cases
Diagnosed and Treatable Cases
Gender-specific Incident Cases
Herpes Zoster Treatment Market
The main aim of the treatment of herpes zoster in older adults is the reduction or elimination of acute pain and the prevention of PHN, that is, pain continuing 90 days past the diagnosis of herpes zoster or rash onset. The other treatment methods are used for patients who do not respond to the front line medications. Non-invasive treatments include physical modalities such as cold application or transcutaneous electrical nerve stimulation (TENS), percutaneous electrical nerve stimulation (PENS), psychological therapies and acupuncture.
Herpes Zoster Market Insights
Currently, Herpes Zoster is at the forefront of biomedical research. Researchers are working to uncover as many aspects of Herpes Zoster as possible. Some of the most remarkable progress has shed light on how Herpes Zoster affects. The hope is that better understanding will lead to new treatments. Many potential approaches are currently under investigation worldwide. Researchers hope to develop therapies targeting specific genetic, molecular, and cellular mechanisms so that the actual underlying cause of the disease can be stopped or prevented.
Discover more information about the report @ https://www.delveinsight.com/sample-request/herpes-zoster-market
Herpes Zoster Market Dynamics
The dynamics of the Herpes Zoster market is anticipated to change in the coming years owing to the improvement in the rise in healthcare spending across the world. Key players, such as Curevo, EyeGene, etc. are involved in developing drugs for Herpes Zoster.
Herpes Zoster Market Factors
The other factors that shall further expedite the growth of Herpes Zoster market include increasing morbidity rate due to Herpes Zoster and increasing awareness about available treatments during the forecast period (2021–2030). A better understanding of disease pathogenesis will also contribute to the development of novel therapeutics for Herpes Zoster.
Table of Content
1. Key Insights
2. Executive Summary of Herpes Zoster
3. Competitive Intelligence Analysis for Herpes Zoster
4. Herpes Zoster: Market Overview at a Glance
5. Herpes Zoster: Disease Background and Overview
6. Patient Journey
7. Herpes Zoster Epidemiology and Patient Population
8. Treatment Algorithm, Current Treatment, and Medical Practices
9. Herpes Zoster Unmet Needs
10. Key Endpoints of Herpes Zoster Treatment
11. Herpes Zoster Marketed Products
12. Herpes Zoster Emerging Therapies
13. Herpes Zoster: Seven Major Market Analysis
14. Attribute analysis
15. 7MM: Market Outlook
16. Access and Reimbursement Overview of Herpes Zoster
17. KOL Views
18. Market Drivers
19. Market Barriers
20. Appendix
21. DelveInsight Capabilities
22. Disclaimer
23. About DelveInsight
About Us
DelveInsight is a Business Consulting and Market research company, providing expert business solutions for life science vertical and offering quintessential advisory services in the areas of R&D, Strategy Formulation, Operations, Competitive Intelligence, Competitive Landscaping, and Mergers & Acquisitions.
Media Contact
Company Name: DelveInsight Business Research LLP
Contact Person: Yash Bhardwaj
Email: Send Email
Phone: 9193216187
Address:304 S. Jones Blvd #2432
City: Las Vegas
State: NV
Country: United States
Website: https://www.delveinsight.com/