Jewelonme Leverages Technology To Deliver A Couture Experience Shopping For Jewelry

Personalized jewelry styling service provider, Jewelonme, combines technology with the personal touch of seasoned style experts to offer a seamless and personalized shopping journey.
The female founders Maria Plotnikova and Katerina Gataulina have charted a revolutionary new course in the global jewelry industry, with their project, Jewelonme receiving accolades from many different quarters. Jewelonme was created to deliver a unique jewelry shopping experience, personalizing the journey and enabling customers to discover and buy exceptional pieces specifically tailored to meet their tastes and needs.
A recent report by Fortune Business Insights projects the global jewelry market size to hit $266.53 billion by 2027, driven by increased demand as a result of growing disposable income amongst the working population. Despite the amazing gross dollars entering the market, shoppers still struggle to meet their needs, with retailers offering generic products that do not address the specific needs of customers. However, the team at Jewelonme led by Maria Plotnikova and Katerina Gataulina is changing this experience with their styling service.
Jewelonme enables shoppers to seamlessly and efficiently discover new jewelry styles and the latest trends in the market, allowing them to choose pieces that suit their budget and personality, with a virtual try-on function on the website. The company offers carefully hand-selected and curated pieces by their in-house stylists and delivers the merchandise to the shoppers doorsteps, saving them the time, energy, and stress associated with landing their dream jewelry.
The categories of products from Jewelonme include earrings, necklaces, rings, bracelets, and anklets, and a host of others, all made with the highest quality materials and excellent craftsmanship from different brands. Jewelonme is enjoying rave reviews for providing stunning pieces to customers with an unprecedented shopping experience. "I've bought many things from here and this is right up there with the best. Very classy!" said – Rachel.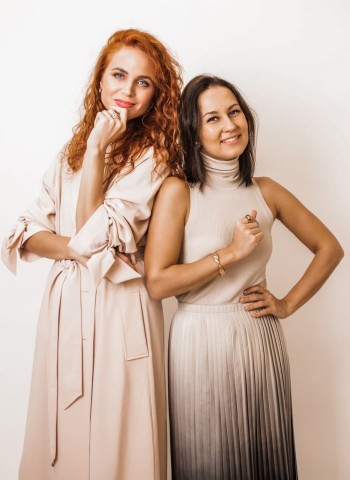 For more information about Jewelonme and the services offered, visit - jewelonme.com.
Jewelonme can also be found across social media, including  Facebook  and  Instagram.
Media Contact
Company Name: JEWELONME
Contact Person: Maria Plotnikova and Katerina Gataulina – Founders
Email: Send Email
Country: United States
Website: www.jewelonme.com